Return to letters page.
Tuesday, October 17,1995, 12:08 PM Marianna Baer writes:
Ben dear -- even on this less-than-technically-advanced computer your pictures look terrific...Congratulations. Also, my roommate will be thrilled that I'll now have a compelling reason to do the dishes! See you soon -- Marianna

Wednesday, October 18,1995, 5:12 PM Ben Kinmont answers:
thanks marianna, all you need to do is mail the photograph to ADA WEB, attn: ben kinmont, 32 West 22nd St., 6th floor, new york, N.Y. 10010. till then! ben.

---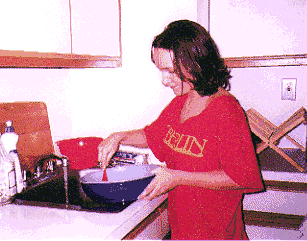 ---